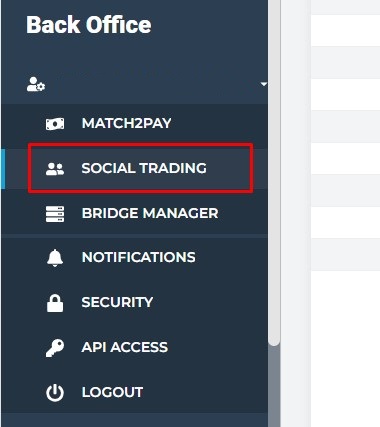 Log in using your CRM login credentials.

After login in, you will see the Money Managers section. Already added Money Managers will appear here and you can add new ones by clicking the "+" button.
To add a new Money Manager:

Enter the trading account number that you want to make a Money Manager (1) and press the "Find client" button (2). The name and the trading account login will load automatically.
Enter the incentive fee percentage (3) – commission the Money Manager will receive for profitable trades.
Press the Save button to add a new Money Manager (4).
If you want your Money Manager to be a global* tick the box (5).
Creating a global master means that other brokers' clients will be able to follow his trades.
In the Subscriptions tab, you can see your clients who already subsribed and the Money Managers they are following.
The "Amount following" column shows the amount of funds that has been allocated to follow particular Money Manager."Maximal loss" column informs about the "Maximum loss the subscriber agrees to, after exceeding it, the subscription will be terminated automatically.
"Subscription profit" is the profit or loss generated by subscribing the money manager
"High-water mark" is the highest peak in value that an investment fund or account has reached

The Fee tab shows incentive fees for closed profitable trades which were added to Money Managers balances. Incentive fees are applied according to the high water mark principle.
In the Global Master fee tab, you can see fees added to global Money Managers.
CLIENT VIEW
The trader can ask to become a Money Manager himself. To do this, in the Client Office main view, select "Become Money Manager" from the menu on the right.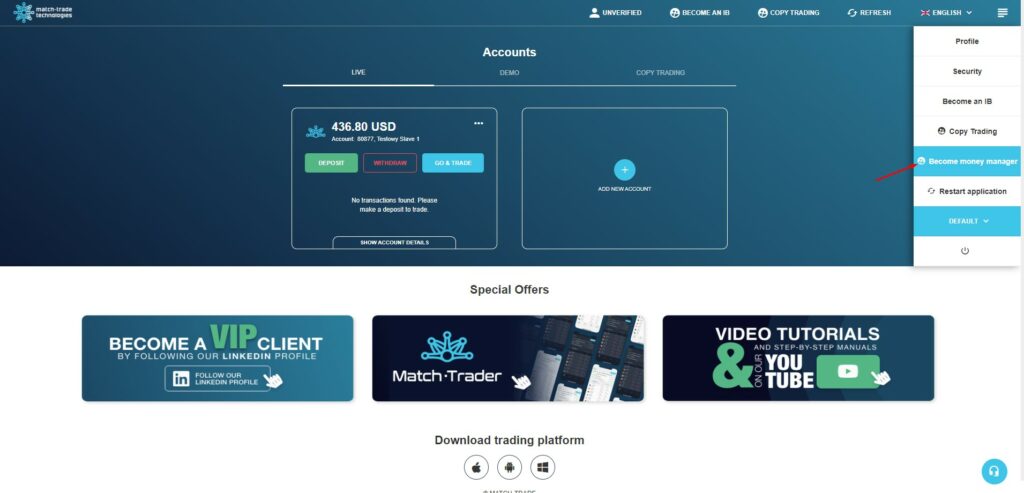 Then you will see his request in the Back Office. You can "Confirm" or "Reject" the request.

Once approved, you have to go to ST-Admin panel and add it as in the previous case.
Then the account will be available on the Copy Trading leaderboard.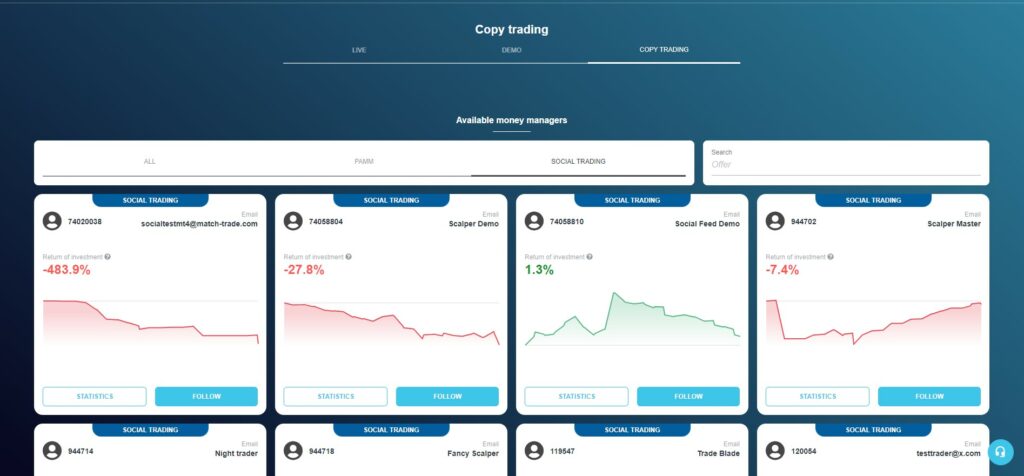 To subscribe to a Money Manager account, select an account and press the "follow" button.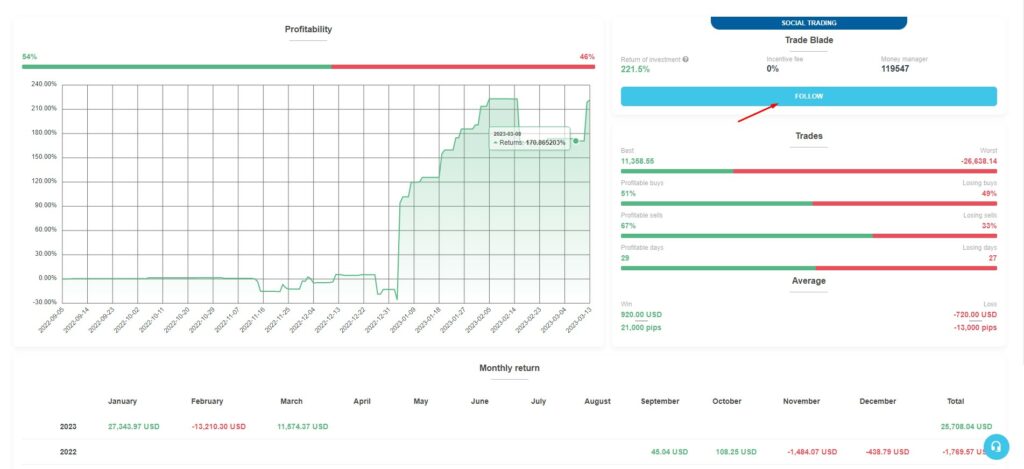 Then enter the subscription amount and the maximum loss you allow (optional).