Trade Reopening #
1. In the Manager App you have to search client and the trade that you want to reopen.
2. Take a screenshot to save the most important data about the trade, like:
Instrument, Volume, Side, Avg Open Price, Commission, Swap – You need to save this information to be able to correctly reopen the trade.
3. Delete the trade using the delete button, then the client will get the money back from this trade.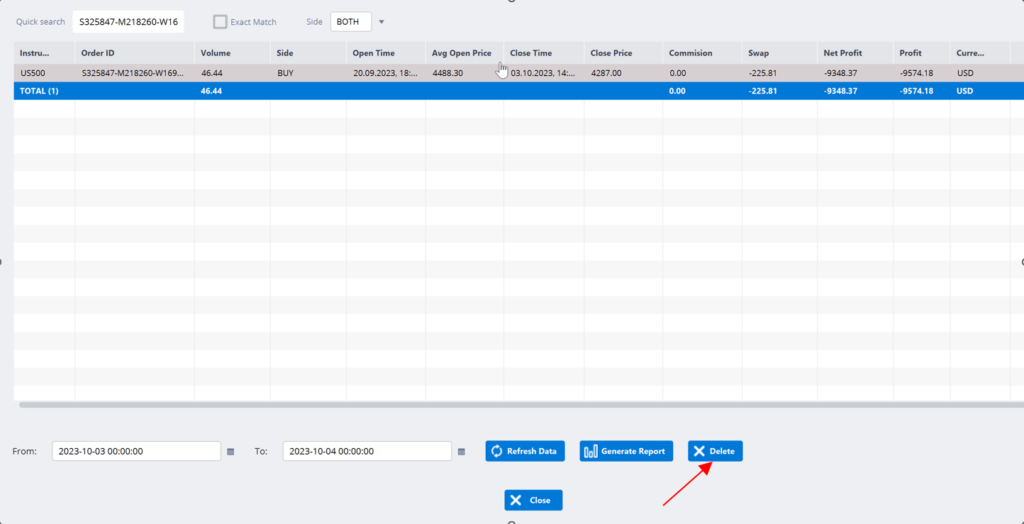 4. (Optional) Client margin may not be sufficient, you can add a technical credit to their trading account, so positions won't be closed via stop-out.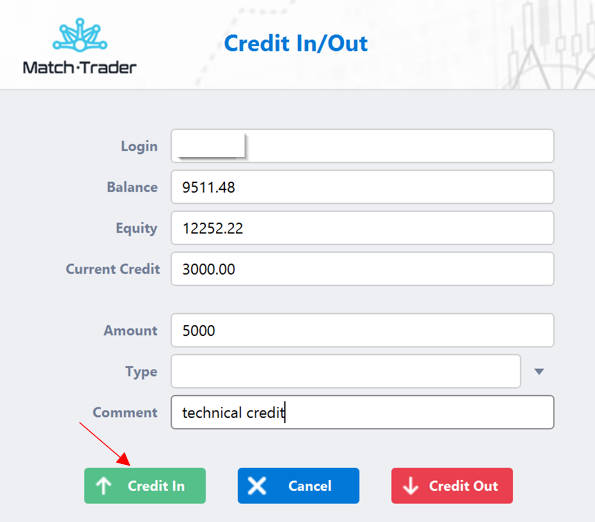 5. Open Trade in the Trading tab
Select the same Instrument as in the deleted trade.
Limit Price: fill here the Avg Open Price from the deleted trade
Click on the SELL or BUY button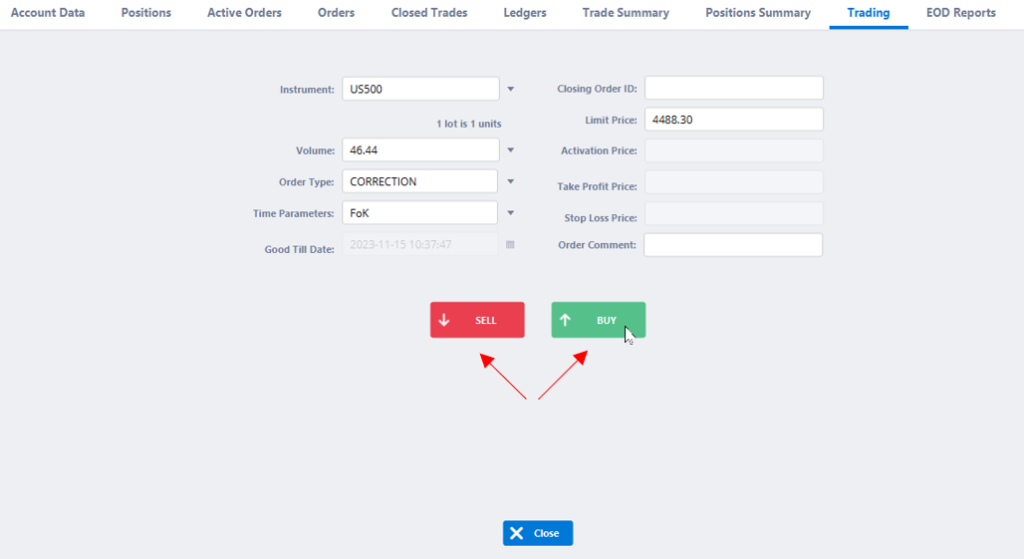 6. In the Positions tab, you can edit for example SWAP and COMMISSION by clicking the Edit Position button.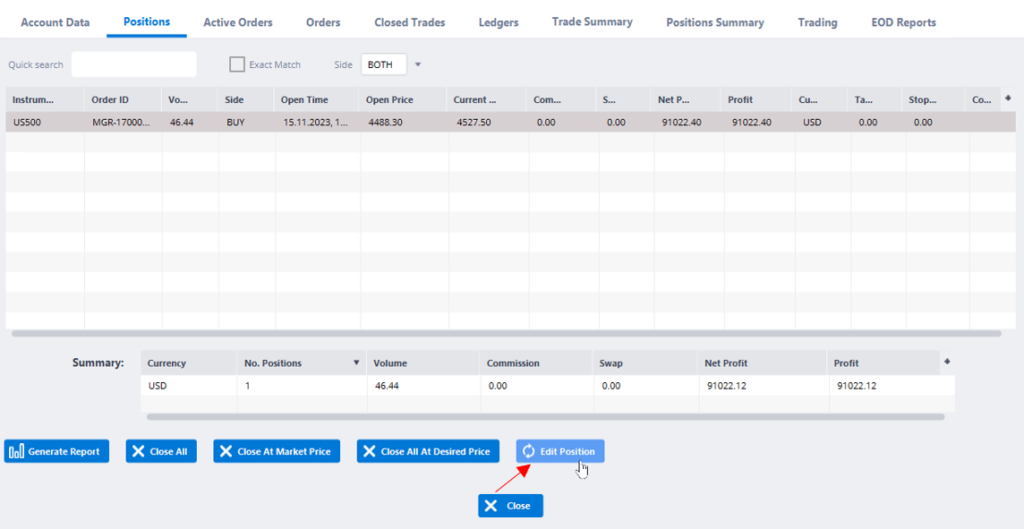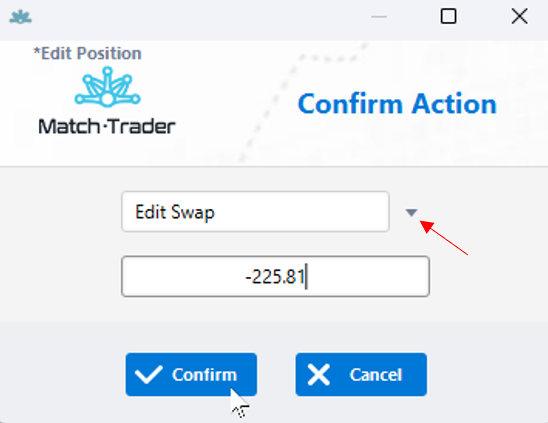 7. (Optional) If you have added technical credit as in point 4, you can now check what the client's margin level is. If it is sufficient you can do credit out, If not then you can ask the client for a deposit to cover the credit and do a credit out afterwards. It is up to you