How to Log in and set up password #
To log in to the Hedge account Client Office you will need to use credentials provided by Match-Trade Support Team. If you want to change the password you have to use "Forgot your password" option to set up new password for this platform.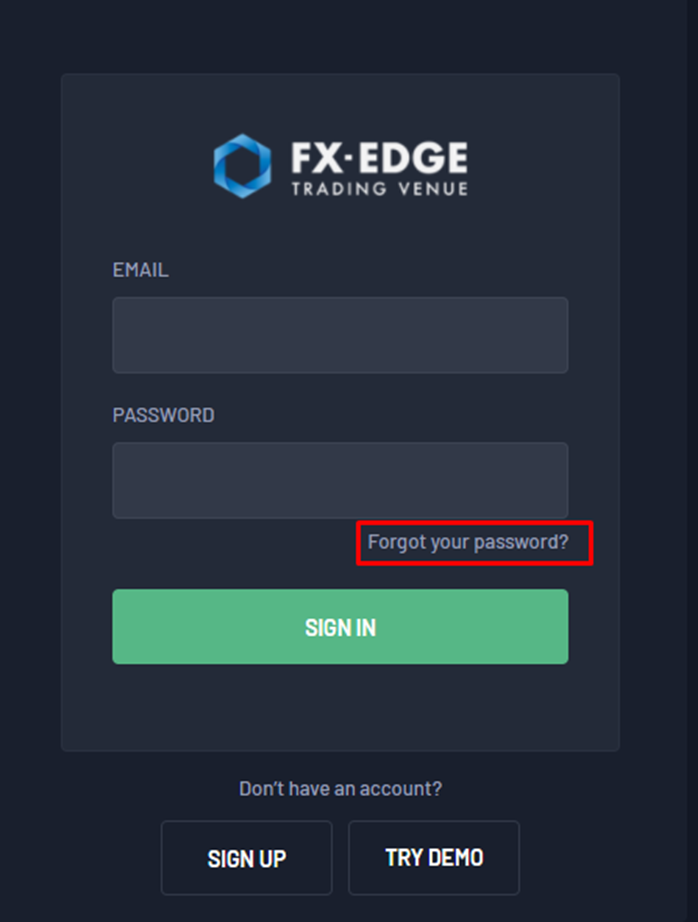 After successfully logging in you will see the platform.
Making deposits #
In order to make deposit to your hedge account use deposit button in upper right corner. Then choose deposit option. After deposit being confirmed funds will be automatically booked on your account.
Remember, that that in case of crypto payments always generate new wallet address. So do not make new deposits to previous wallet address. Always use new one generated by system.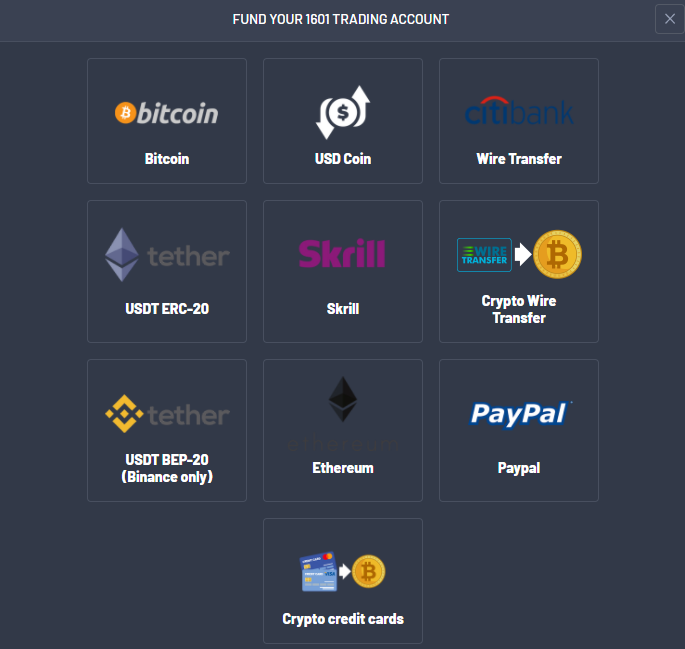 How to make withdrawals #
In order to make withdrawal from your hedge account use withdrawal button, which is placed in upper right corner section. Then choose withdrawal option. Please note, that you also can do internal transfer of your funds from one hedge account to your second hedge account.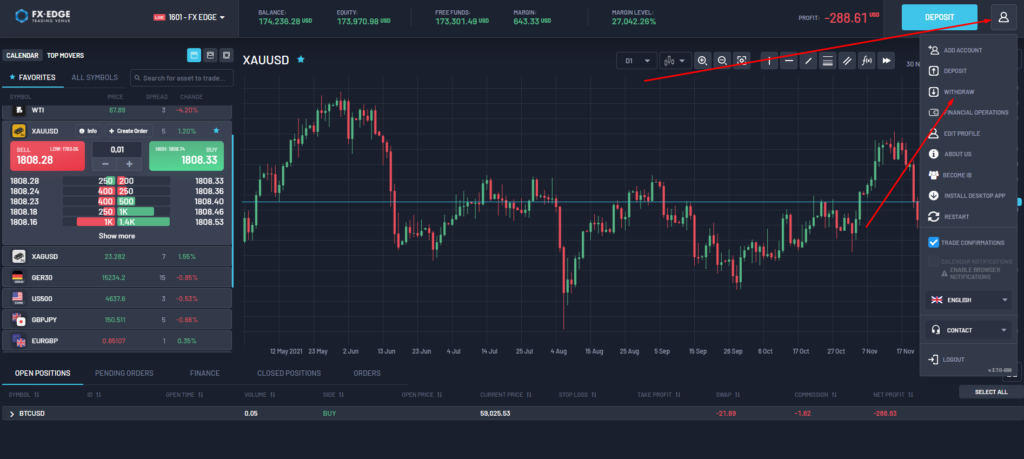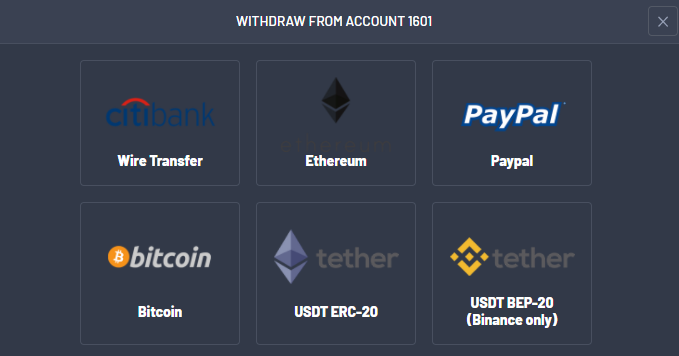 How to look at historical financial operations #